Leave a comment
October 28, 2012 by locu5amoenu5
See on Scoop.it – DIY & "The Great Reskilling"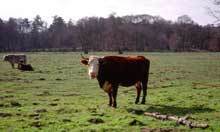 Andrew Simms: Cutting household costs is vital, but that can only be part of a much wider approach to how we keep the nation going…
Then there is the climate question. The UK and the EU are committed to a course of action that will prevent temperatures rising by more than 2°C. And the latest science tells us that to meet that we can only afford to burn around one-fifth of the available, and economically recoverable, fossil fuel reserves between today and 2050.
There must be a strong sense of deja-vu in households bewildered by how their energy costs float up against a backdrop of rising international fuel prices but don't seem to float down when they reduce. Several factors explain why. The market is over-concentrated, with too few, too large self-interested energy companies that regulators either cannot or won't regulate in the public interest. Second, it is precisely because Britain has failed aggressively to diversify its energy supply, so that it remains highly vulnerable to changes in the prices of fossil fuels. Equally, the economic opportunity to invest at scale in energy efficiency and the insulation of Britain's old, draughty building stock would more than pay for itself bringing jobs, lower fuel bills, warmer homes in winter and boost the overall economy.
As it is, we suffer an uncompetitive market, with too little diversity of supply and a clean, renewables sector crying out for the investment conditions to expand, which is further hampered by a government too hidebound by economic doctrine to see the one policy – a green new deal – that could solve all these problems. So here is that rare political thing – a win-win situation. It's the sort of thing that great legacies are made of. With so many other problems around, wouldn't any politician want to grab it with both hands?
See on www.guardian.co.uk