Leave a comment
September 4, 2013 by locu5amoenu5
See on Scoop.it – Perma-Tech Inspirations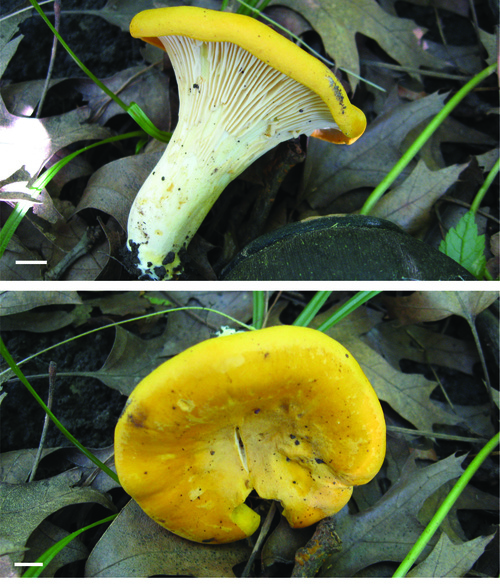 "A lot of people have been searching the tropical rainforest for new species. While there are a lot of new species there, a lot of new species are here too," says Biology Professor Tom Volk.Now a UW-La Crosse biology professor and his former student have discovered three new species of edible mushrooms in Hixon Forest in La Crosse.All three are large, orange-yellow edible mushrooms, which grow in association with hardwood trees, particularly oaks. Previously they have been masquerading under the blanket classification of Chanterelle orCantharellus cibarius.
"I never thought going into this program I would walk away with three new species attached to my name," admits Foltz, who took his first mycology class from Volk in 2008. "To come this far in that amount of time, I feel like I had a great opportunity. I thank Tom for that opportunity."
Volk says the discovery of a new species within a class of mushrooms folks have foraged for years is symbolic of the little work that has been done in North America to distinguish mushroom species.
See on news.uwlax.edu