Leave a comment
May 5, 2014 by locu5amoenu5
See on Scoop.it – Perma-Tech Inspirations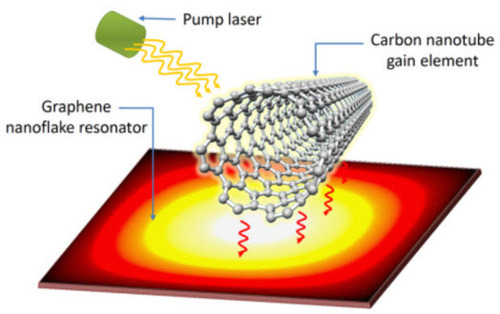 Monash UniversityDepartment of Electrical and Computer Systems Engineering (ECSE) engineers have modeled the world's first "spaser" (surface plasmon amplification by stimulated emission of radiation) to be made completely out of carbon.

Spasers are analogous to lasers, but generate surface plasmons (coherent electron oscillations) instead of photons.

PhD student and lead researcher Chanaka Rupasinghe said the modeled spaser design using carbon would offer many advantages. "Other spasers designed to date are made of gold or silver nanoparticles and semiconductor quantum dots, while our device would be comprised of a graphene resonator and a carbon nanotube gain element," he said.
These materials are more than 100 times stronger than steel, can conduct heat and electricity much better than copper, and can withstand high temperatures, he noted.
See on www.kurzweilai.net